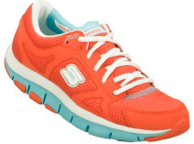 Skechers Shape-ups Settlement 2012

MAY 16, 2012 – If you bought a pair of Skechers shape-ups and other "toning shoes", you may like to know that Skechers has agreed to pay $40 million to settle charges it mislead consumers with claims that its Shape-ups would help you tone your tush and lose weight. For full details, go to Skechers Shape-ups Settlement 2012!
How to get a refund on this product?
If you have any of the products stated, you may fill out this Skechers refund form online or make sure to contact FTC's Skechers Hotline at 866-325-4186 for information on how to receive reimbursement.
(thanks @Meghan)