Facebook: How to See ALL of Coupon Pro's Posts in Your Newsfeed
More great news for all you Coupon Pro fans on Facebook! You are now able to see ALL of my Coupon Pro's posts on Facebook and it literally takes 2-seconds to set up. Follow the 3 super easy steps shown below: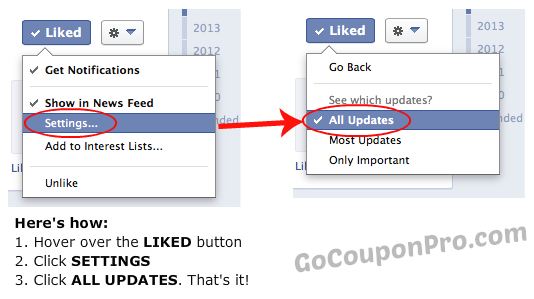 Also, check the GET NOTIFICATIONS option too. And be sure to set up Facebook Notifications and check out 6 Ways to Follow Coupon Pro so you never miss a *HOT* offer again!