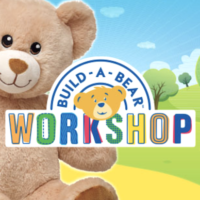 If you're a Build-A-Bear Bonus Club member, check your e-mails or login to your account! After everything that went on this morning, you may have received a one-time use coupon valid for $15 off ANY Make-Your-Own Furry Friend! Note that you must print or screenshot the coupon before July 15th, as it will disappear from your account. Valid through August 31st!
The first-ever Pay Your Age Day promotion appears to be a massive failure with lines closing before most stores even opened. Where do I begin? Lines were so long, running out of coupons, and lack of communication with guests. We heard some people waited in line for a whopping 6 hours and still most families left with nothing.
I'll be reaching out to Build-A-Bear to see if I could make it up to you guys.
Thanks Norma and Jessica!