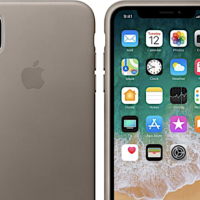 Wow! Everyone can head over to AT&T's website to score authentic Apple iPhone Leather Cases for just $5 + FREE Shipping!
iPhone 8 Plus (Black, Brown, Red)
iPhone X (Taupe)
iPhone XS (White)
Plus, get 5% Cash Back when you shop online through Ebates! Also, you may save 20% off when you purchase three accessories! These are going fast!