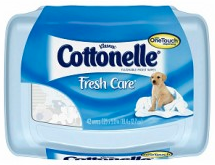 UPDATE: If you scored this last year, it seems like you can request it again! 😀
HOT! HOT! HOT!
Wahoo… it's back!!! Hurry over here to score a FREE Wipes Tub product coupon via mail for you AND a friend!
Allow 3-4 weeks for delivery. I scored this freebie last year!
P.S. CLICK HERE to "like" Coupon Pro on Facebook!