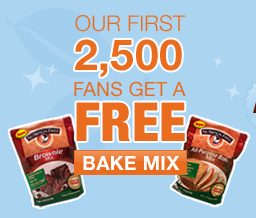 UPDATE: Sorry, this offer is dead! CLICK HERE to "like" Coupon Pro on Facebook to stay updated on all the latest freebies!
HURRY, FIRST 2,500 ONLY!
Nutriiton First is offering a FREE Bake Mix when you "like" them on Facebook, click the 'Contest' tab, click 'Enter Giveaway' and allow access to your profile… don't forget you are able to remove anyone from having access to your profile by reading How To Remove Company Applications from Accessing your Profile on Facebook?.
Allow 4-6 weeks for delivery.