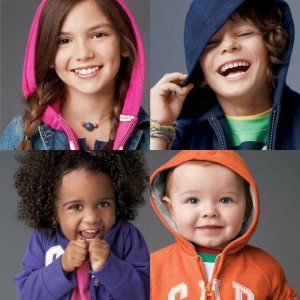 Gap Kids or Baby Gap Coupon $5 off $5 Purchase
UPDATE: Just noticed it says redeemable at ANY Gap location in small letters but I'am not 100% sure it works at all Gap locations. Please let us know if it does!
WOW! Hurry on over to score a smokin' HOT Gap coupon code for $5 off ANY $5 purchase at Gap Kids or Baby Gap stores when you connect through Facebook, Twitter, or Google. After doing so, you will be promoted to share this offer via Facebook, Twitter or do what I did — shared it via email by sending myself an email ;). Your code is sent via email so all you have to do is tell your cashier your code or you can also have it sent via text. You should be able to score some FREE or nearly free items!
Earlier today, we also posted a 40% off Gap printable coupon, which likely can't be combined with this offer!
(thanks @onefrugalchick and @Lia)