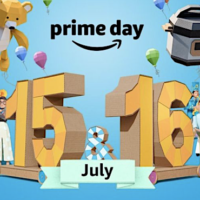 A two-day parade of epic deals is coming! This year, Amazon Prime Day will be held on July 15th AND July 16th!
As in previous years, Amazon will be offering up tons of hot deals on pretty much everything! Prime members can shop exclusive deals on appliances, back-to-school supplies, fashion, grocery, home decor, kitchen, toys, TVs, technology, everyday essentials and more! If you aren't a Prime member, you can sign up for a free trial now to shop all the hot deals!
Don't forget to mark your calendars and be here on July 15th and July 16th. Coupon Pro will be posting deals all day long on our blog, Facebook Group and Twitter pages. Don't miss it!